Pain doesn't have to be permanent.
The body knows how to heal.
Let's remove the roadblocks.
Book a Massage

Massage tuned to your needs.
Swedish, Deep Tissue, Orthopedic Massage, Hot Stone, Sports Massage, Reiki or any combination.
Come to relax. Come to heal.
Services

A Life of Healing
With over 30 years of practice, training, and teaching, I help people get out of pain so they can better enjoy life. Recommended by orthopedic surgeons, physical therapists and chiropractors, I combine a background in fitness, health coaching, and orthopedic massage—to offer personalized wellness care with a high level of professionalism and sensitivity.
About Cory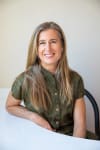 Investing in your own wellness is not only a gift to yourself, but to those around you.
Testimonials
"Best Massage in the Berkshires."
—Kim R.
"…you are the best in the area at your craft. I've referred several people to you…"
—Todd LePine, MD
"…very good understanding of how the body works. She can give specific feedback on what is going on with your body…"
—Amber C.
"I can only come up with one word: Bliss."
—Daphne Kemper Meyerson
"By far the best around."
—Gary Cookson
Read All Testimonials